Brandon Medical attends Arab Health 2023
Are you looking for cutting-edge medical technology that can revolutionize the way you operate? Look no further than Brandon Medical at Arab Health 2023! From January 31st to February 2nd, we'll be showcasing our award-winning SMART operating technology, which connects with new and emerging technologies in clinical equipment and building automation. This technology can be upgraded and updated remotely, reducing the need for unnecessary travel and helping healthcare systems across the world and in the UK to meet net-zero decarbonisation targets.
In addition to our SMART operating technology, we'll also be showcasing our top-of-the-line operating lights, manufactured right here in the UK. These lights are designed to provide optimal visibility during surgeries, ensuring that your medical team can operate with precision and accuracy.
We'll also be showcasing our high-quality operating tables, designed to provide a comfortable and stable surface for patients during surgeries. And for those looking for the latest in medical audio and video solutions, we'll be showcasing our ultra HD 4K medical audio video solutions and PACS, which will provide your medical team with crystal-clear images and sound, allowing for more accurate diagnoses and treatments.
Don't miss out on the opportunity to see all of these amazing products in action at Arab Health 2023. Be sure to stop by Brandon Medical's booth to see how our technology can help revolutionize the way you operate.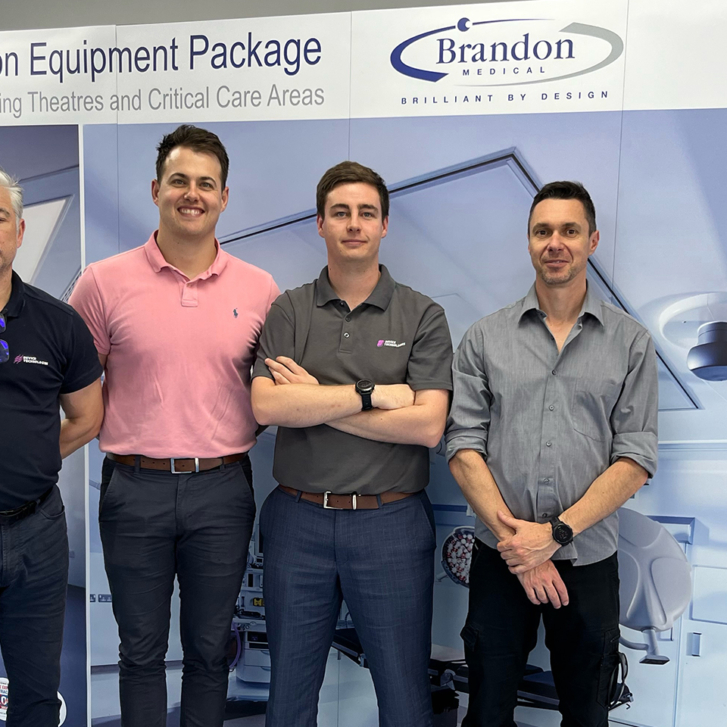 Related Article
Innovative Partnership between Brandon Medical, UK, and Device Technologies, Australia, Set to Transform Healthcare in the Asia Pacific Region
Leeds, UK - November 15, 2023 - Brandon Medical, a distinguished UK-based medical technology company, and Device Technologies, a leading medical solutions provider across Asia Pacific, proudly announce their collaborative venture to introduce cutting-edge medical equipment to Australia, New Zealand, and South East Asia. This strategic partnership, commencing in November 2023, marks a significant step towards revolutionising patient care environments and empowering healthcare professionals in the Asia Pacific region.
Read more