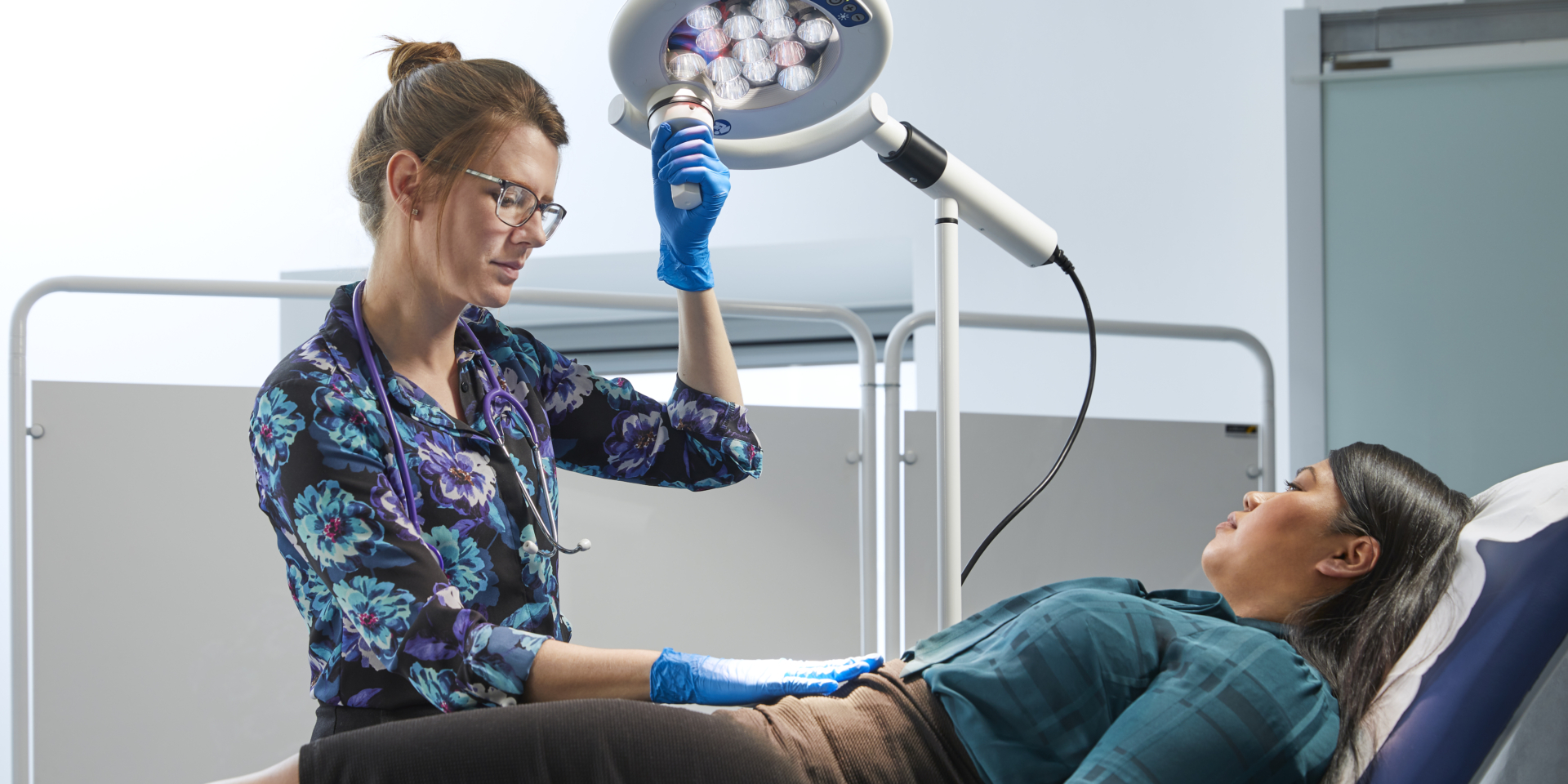 Primary care - GP
Excellent lighting performance to suit your healthcare specialty and budget.
High-Performance Lighting for Primary Care 
Our superior performance medical lighting for primary care is flexible to suit your healthcare speciality and budget requirements. We excel at creating the highest-quality lighting solutions for hospitals, surgeries and Primary Care.
Minor surgery lighting
HD-LED Minor Surgical Lighting. HD-LED is a breakthrough technology with vastly better performance than standard-definition LED or conventional surgical lights.
Examination Lighting
The examination lights can be ceiling-mounted, desk-mounted, wall-mounted, rail-mounted and mobile-mounted. From the advanced best-in-class, anti-microbial Coolview CLED23 to Optica MDV and Optica WDS(Woods) illuminated magnifiers.
Latest Article
Brandon Medical's Sustainability Journey Over a Decade: Sharing Our Know-How on Net Zero
Brandon Medical's approach to achieving Net Zero emissions is both pragmatic and profit-conscious. It commences with a fundamental question: Why pursue Net Zero? This introspection determines the path an organization takes.
For those genuinely committed to mitigating climate change, like Brandon Medical, the journey involves understanding and controlling emissions. Measuring scope 1 and 2 emissions, those directly within the organisation's control, is paramount. These can be reduced through simple, cost-effective measures, offering tangible carbon reductions and financial savings. As this journey unfolds, businesses can consider on-site green energy generation. Brandon Medical's experience showcases that even challenging scope 3 emissions related to transport and waste can be incrementally improved, often resulting in cost savings. This practical approach empowers SMEs to become proactive participants in the global effort to combat climate change while also benefiting their bottom line.
Read more