Imaging suite
Brandon Equipment Package for Diagnostics Imaging Department
Diagnostic Imaging Suite
Diagnostic Imaging Suite offers a range of diagnostic imaging services, including X-rays, ultrasound, MRI and CT scans, and imaging tests such as mammograms, as part of a range of health assessments and screenings.
Radiographers and radiologists work closely with the primary care sector and specialist consultants to provide as seamless a service as possible.
The diagnostics department in hospitals needs state of the art technology(MRI, CT, Cath labs, fluoroscopy, angiography, interventional diagnostic equipment, X-ray Gamma), providing a safe, comfortable, friendly environment.
Diagnostic Imaging Suite aims to provide patients with:
• High levels of comfort and safety
• Rapid access and convenient appointment times
• Results usually available same day
• Maximum care, minimal waiting
Brandon Medical offers a coordinated scheme of equipment and an open architecture approach which allows flexibility in terms of design, with the manufacturing of the equipment controlled by our R&D and Installation Engineer teams. We minimise risk in a project through better coordination of multiple suppliers, with different professionals on different sites.
Resources and technical memoranda for designing facilities for diagnostic imaging
Expertise
For over 70 years, Brandon Medical has provided healthcare professionals with reliable, high-quality, and affordable medical equipment packages for operating theatres and critical care. Continuous investment in our products allows us to meet the ever-changing needs of our customers, the healthcare industry and the patients it serves.
We are acknowledged experts in medical lighting, medical power & control systems, medical video, and medical AV systems with unique expertise in providing integrated solutions.
We are one of the leading manufacturers of high tech medical lighting, and our equipment can be found in surgeries, clinics, and hospitals throughout the world supported by an extensive distributor network.
Equipment
Our UK manufactured operating theatre lamps have near-perfect colour rendition, balanced arm systems for ease of movement, and use HD-LED technology which emits a brilliant cold light to reduce heat generation. We also have a range of mobile operating theatre lights. Specialist surgical and examination lighting systems are available, with unique features designed to suit the field.
In addition to healthcare and hospital lighting technology, we also manufacture operating theatre control panels and design solutions for medical AV systems, medical supply pendants, as well as isolated power systems and uninterruptible power systems.
Recommended Brandon Equipment Package (BEP) for Imaging Suite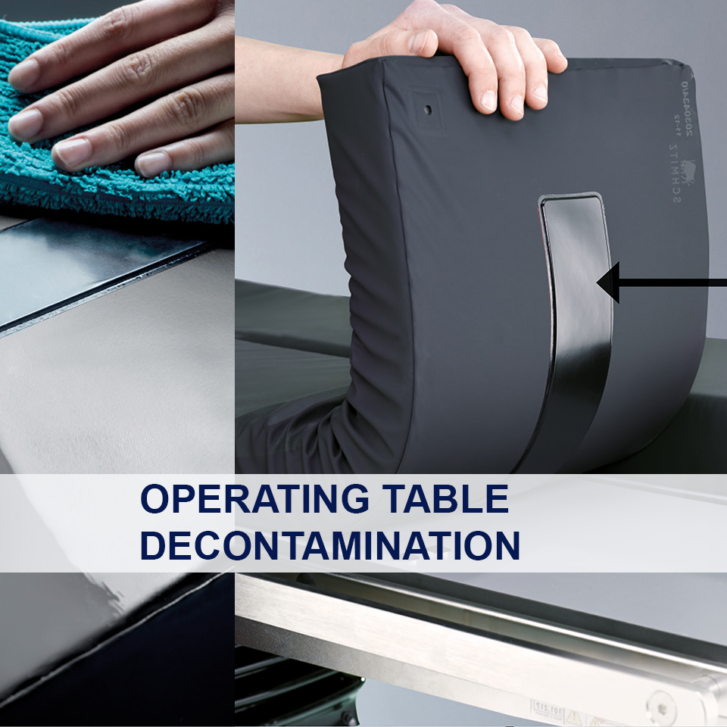 Latest Article
How can innovative operating table technology transform decontamination?
Hospitals face the challenge of preventing healthcare-associated infections (HCAIs) through compliance with infection prevention policies. Operating tables, which can contribute to secondary transmission, are commonly secured with hard-to-clean Velcro strips. The DIAMOND® operating table, which uses wipe-clean gel strips, offers an innovative solution to support infection prevention efforts. NHS recommendations for decontamination do not specify cleaning underneath operating table casters, and this area is often inaccessible. However, research suggests hospital floors are a source for pathogen dissemination, highlighting the potential importance of comprehensive decontamination efforts.
Read more