Accident and Emergency Resuscitation
Resus Brandon Equipment Package
Resuscitation equipment, planning, and design solutions
The accident and emergency room is the last place where anyone wants to find themselves, but also the place where everyone hopes their life or loved ones' lives will be saved.
The highest intensity area is the resuscitation area, commonly referred to as Trauma or Resus, were injured or very ill patients will be dealt with.
The clinical team – usually one physician and a couple of trauma and advanced cardiac life support training – need to be able to rely on life-saving equipment which cannot fail.
Patients arrive by ambulance connected to mobile ventilators and infusions, which will need to be transferred to the lines and ventilator on the medical supply pendant.
360 nursing means the equipment package needs to be a more flexible system with the best fit operating lighting.
The Resus areas equipping projects require an individual approach, with design constraints of any given building.
Brandon Medical's approach is to make the equipment work with the building rather than offering an "off-the-shelf package.".
Resources and technical memoranda for designing accident and emergency departments HBN 15- 01
Our Expertise
For over 70 years, Brandon Medical has provided healthcare professionals with reliable, high-quality, and affordable medical equipment packages for operating theatres and critical care. Continuous investment in our products allows us to meet the ever-changing needs of our customers, the healthcare industry and the patients it serves.
We are acknowledged experts in medical lighting, medical power & control systems, medical video, and medical AV systems with unique expertise in providing integrated solutions.
We are one of the leading manufacturers of high-tech medical lighting, and our equipment can be found in surgeries, clinics, and hospitals throughout the world, supported by an extensive distributor network.
Equipment
Our UK-manufactured operating theatre lamps have near-perfect colour rendition, balanced arm systems for ease of movement, and use HD-LED technology, which emits a brilliant cold light to reduce heat generation. We also have a range of mobile operating theatre lights. Specialist surgical and examination lighting systems are available, with unique features designed to suit the field.
In addition to healthcare and hospital lighting technology, we also manufacture operating theatre control panels and design solutions for medical AV systems, medical supply pendants, as well as isolated power systems and uninterruptible power systems.
Recommended Brandon Equipment Package (BEP) for Accident and Emergency Resuscitation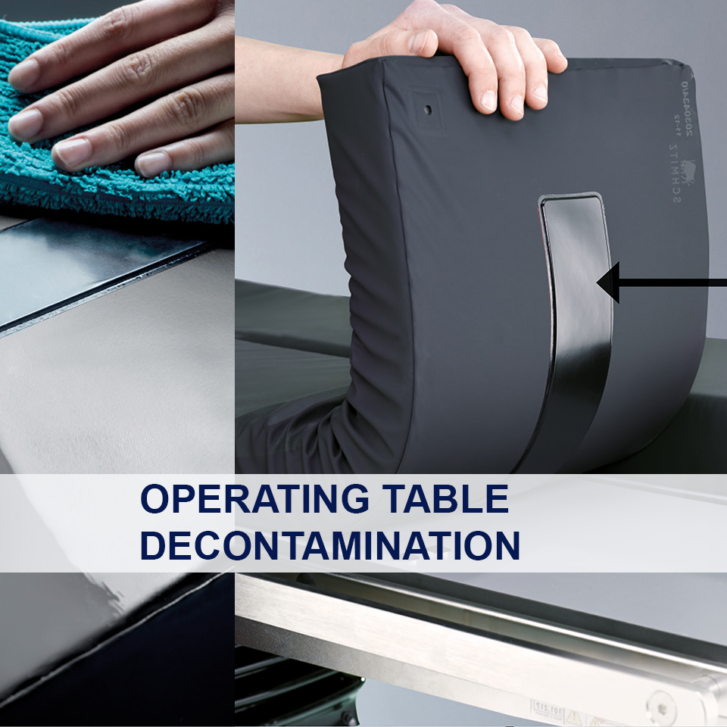 Latest Article
How can innovative operating table technology transform decontamination?
Hospitals face the challenge of preventing healthcare-associated infections (HCAIs) through compliance with infection prevention policies. Operating tables, which can contribute to secondary transmission, are commonly secured with hard-to-clean Velcro strips. The DIAMOND® operating table, which uses wipe-clean gel strips, offers an innovative solution to support infection prevention efforts. NHS recommendations for decontamination do not specify cleaning underneath operating table casters, and this area is often inaccessible. However, research suggests hospital floors are a source for pathogen dissemination, highlighting the potential importance of comprehensive decontamination efforts.
Read more