Medicontrol™ iTCP Intelligent Theatre Control Panels
An "intelligent" digital, programmable, connected device with integral computers and communications.
iTCP
iTCP is an "intelligent" digital, programmable, connected device with integral computers and communications. They can be used as stand-alone items, integrated with 3rd party equipment or connected together as part of our Brandon Equipment Package (BEP).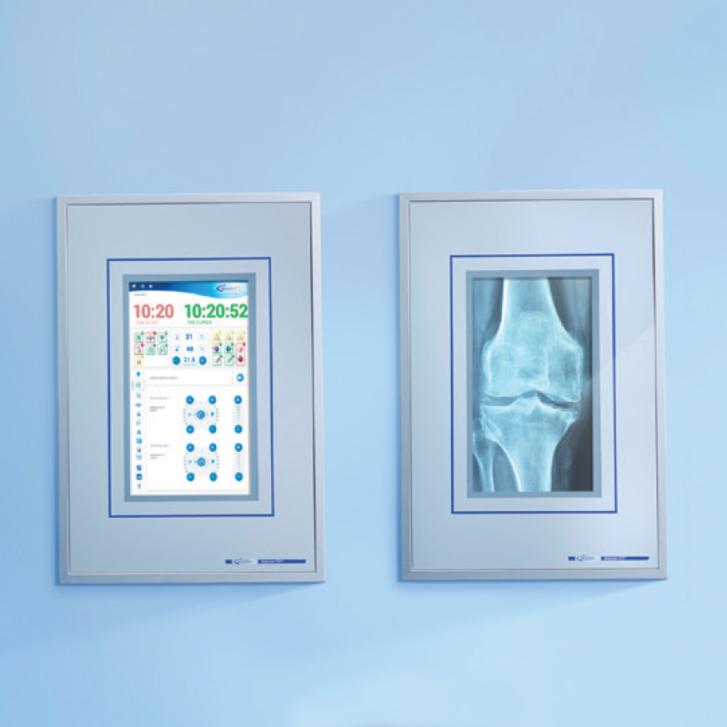 Graphical Interface Designed for Clinical Users
The top level displays and menus are designed specifically for the clinical staff who will use them every day, using the design principles of consumer tablets and smartphones. Drill down menus are provided for engineering and maintenance staff to access increasing levels of technical information for maintenance and fault-finding.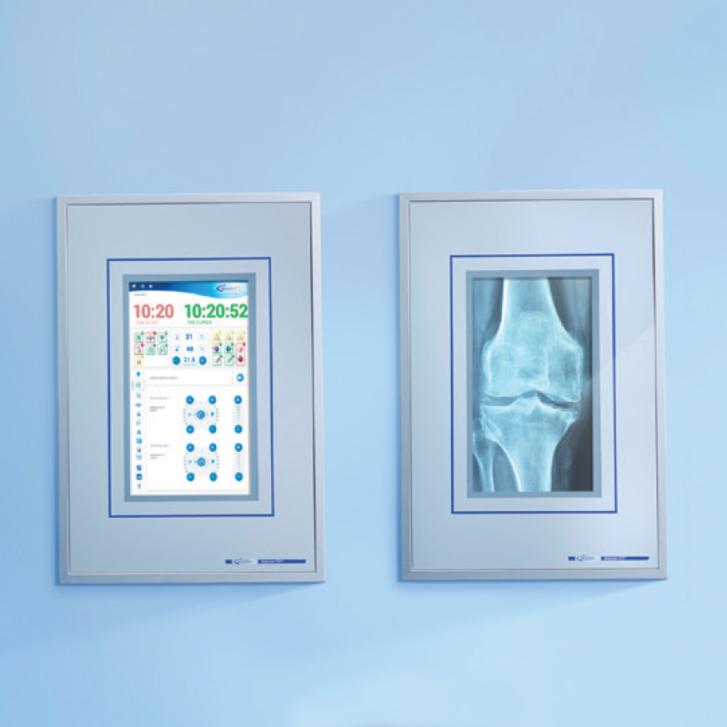 Building Automation & Control Technology
We use industry standard building automation and control technology that is specifically designed to work with BMS (Building Management Systems) and building communication protocols, rather than industrial control or PC based systems. Use of open and appropriate protocols make for easy and reliable integration for both new and refurbished operating theatres and buildings.
Benefits for Clinical Staff
Intuitive
Designed especially for the theatre staff who will use it everyday. iTCP is easy to understand and simple to use with a modern tablet-like design similar to the smartphones we all use.
The top level displays include just the information and controls that are relevant to the clinical users. Detailed technical information is held in sub-menus for engineering staff should they need it.
Modern
Attractive, modern graphics not only make the iTCP easy to use but also complement the appearance of today's high tech operating theatres.
Easy to Clean
Smooth flat surfaces are easy to wipe down. The screen is protected by a clear membrane and the whole device is sealed against ingress of dirt and fl uids (dust protected and splash proof to IP54 standards).
CE marked for Safety
The CE mark on iTCP assures you that it complies with the latest regulatory standards for operating theatres. This is vital in modern operating theatres to prevent electromagnetic interference with sensitive medical equipment and to protect both vulnerable patients and the clinical staff performing surgery.
Benefits for Hospital Designers and Engineers
Compliance
Brandon Medical prides itself on supplying products of the highest quality. All products comply with the strictest regulatory and recommendatory documentation.
Our Medicontrol™ systems comply with:
EMC Directive 2014/30/EU
Low Voltage Directive 2014/35/EU
Machinery Directive 2006/42/EC