Science, Technology, and Digital Transformation: Smart Hospital Innovations Driving Climate-Smart Healthcare
Science, Technology, and Digital Transformation Smart Hospital Innovations Driving Climate-Smart Healthcare
This article explores the intersection of science, technology, and digital transformation in healthcare, with a specific focus on smart hospital innovations and the adoption of digital health. It delves into the concept of climate-smart healthcare, which integrates sustainable and climate-conscious practices into healthcare services and infrastructure. By minimizing the negative environmental impact of the healthcare sector and enhancing overall sustainability, climate-smart healthcare aims to improve public health outcomes while reducing carbon emissions.
Climate-Smart Healthcare
Climate-smart healthcare encompasses various key aspects aimed at achieving sustainability and reducing carbon emissions
Circular Economy Principles Climate-smart healthcare prioritizes waste minimization, material reuse, recycling, and responsible resource management. It involves adopting sustainable procurement practices, considering product lifecycle, and implementing strategies to enhance resource efficiency and reduce waste generation.
Net-Zero Carbon Strategies
The goal of climate-smart healthcare is to achieve net-zero carbon emissions by reducing energy consumption through energy-efficient technologies, optimizing building design for natural lighting and ventilation, utilizing renewable energy sources, and implementing carbon offsetting measures where necessary.
Sustainable Infrastructure
Climate-smart healthcare involves planning and developing sustainable healthcare infrastructure. This includes designing environmentally friendly buildings, utilizing sustainable construction materials, incorporating green spaces and natural habitats, and implementing water and waste management systems that minimize environmental impact.
Resilience and Adaptation
Recognizing the vulnerability of the health sector to climate change impacts, climate-smart healthcare aims to enhance the resilience of healthcare infrastructure to climate-related risks. This may include implementing emergency response plans, designing climate-resilient facilities, and integrating climate change considerations into healthcare policies and strategies.
The Operating Room Environment
Smart hospitals are adopting new technologies and digital transformation to optimize facility management, improve patient outcomes, and enhance sustainability. In the context of smart hospitals, monitoring power usage and gathering data from within the Operating Room (OR) plays a vital role.
Challenges in Power Usage Monitoring and Data Gathering
The OR is one of the most energy-intensive areas in a hospital, making accurate power usage monitoring crucial for optimizing energy efficiency and reducing costs. However, collecting live data feeds from medical devices and surgical equipment within the OR can be challenging due to compatibility issues, data security concerns, technological constraints, and the need to interface clinical and non-clinical areas.
Introducing the Intelligent Theatre Control Panel (iTCP)
To address the challenges associated with live data feeds, the Intelligent Theatre Control Panel (iTCP) serves as a control surface and data gathering tool within the surgical environment. The iTCP offers advanced functionality and features, allowing surgical teams to manage critical functions and gather real-time data from various systems and devices within the OR.
Benefits of the iTCP
Functionality and Features
The iTCP provides an intuitive and efficient control system for the OR, enabling control over lighting, audio-visual integration, environmental monitoring, and equipment management through a single interface.
Data Gathering Capabilities
The iTCP collects real-time data from medical devices, surgical equipment, and relevant systems within the OR, providing insights into power consumption, equipment status, and environmental conditions.
Integration with Building Management Systems (BMS)
By integrating with commercial BMS platforms, the iTCP bridges the gap between the OR and wider facility management, enabling comprehensive analysis, monitoring, and optimization of energy usage and facility operations.
Enhanced Analysis and Reporting
The data gathered by the iTCP allows for evidence-based decision-making, proactive maintenance planning, and targeted interventions to improve resource utilization and reduce energy waste.
Scalability and Flexibility
The iTCP can be adapted to different OR setups and accommodates varying infrastructures and equipment configurations, making it suitable for new construction projects and retrofitting initiatives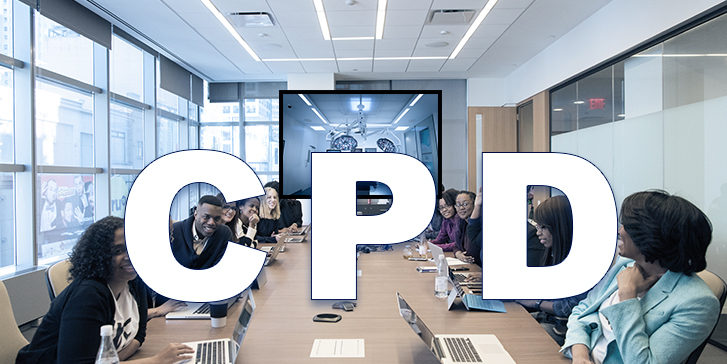 Upgrade your expertise in SMART operating theatre systems with CPD sessions led by Brandon Medical's National Spec Manager. Learn about latest advancements in medical audio/video, surgical training centres and Net Zero medical device energy consumption. Sign up now and become an expert in this cutting-edge technology.
Book CPD
A 'SMART' Move for Healthcare Settings Everywhere
Streamlining Operations: The Benefits of Introducing SMART Technology into Healthcare Settings
Read more
Medicontrol iTCP is a sophisticated digital device programmable, connected, and equipped with built-in computers and communication capabilities. These devices can be used independently, integrated with external equipment, or connected as part of Brandon Medical's Equipment Package
Medicontrol iTCP